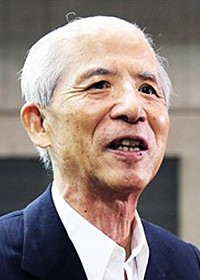 Dr. Akihiko Saito has been an automotive engineer and executive for over forty years, having achieved Bachelor, Master, and Doctorate degrees in Mechanical Engineering. His forte has been in the management of vehicle development. In 1980 he became a member of the team that developed Toyota's best-selling vehicle, the Corolla. He served as the Chief Engineer in the development of the sixth and seventh generation Corollas. The Corolla later became one of the world's best-selling vehicles, contributing significantly to the global automobile industry.
He became Executive Vice President in charge of Toyota's R&D in 2001. During this time, his leadership in engineering excellence was exemplified with three key principles that he prioritized:
Building Clean Cars – especially focusing on Hybrids, Fuel Cells, and Direct Injection development;
Building Safe Cars – developing active vehicle safety systems; and
Building Cars People Like – smart entry & start, intelligent parking, power back doors, and pollen filters for the cabin.
Applying these principles to the development of Hybrids, he and his engineering team conceived a completely new concept for the hybrid system and actually produced the system – the Toyota Hybrid System II (THS II), which has been adopted in all the Hybrids of Toyota.
Another key contribution of Dr. Saito was promotion of Toyota's involvement in Motor Sports – CART, F1, and IRL. He was the catalyst for Toyota to become involved and used this involvement to support development of new technology and engineering talent – an extremely important development in our industry
Dr. Saito joined FISITA in 2004 as President-Elect and VP Finance. He was actively engaged in FISITA and made a huge impact on our organisation, helping to double Honorary Committee members – now known as Corporate Members, as well as initiating our highly-valued technical leadership Summit.