Hiroyuki Wakabayashi
Executive Vice President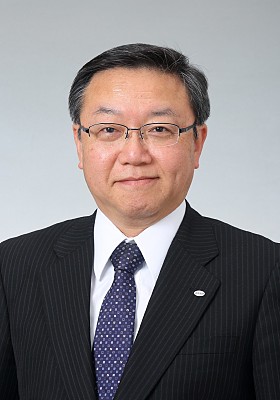 Mr Hiroyuki Wakabayashi, Executive Vice President and Members of the Board of DENSO Corporation
DOB: 15th January, 1956
2018  Assigned as an Executive Vice President, Member of the board, Overall Management, R&D Strategy, CISO (Chief Information Security Officer), Purchasing, Information Security Promotion Dept., SOKEN, INC.
2017  Assigned as an Executive Vice President, Member of the board, Overall Manufacturing, Safety & Environment, Quality Center, ADAS Business     
2016  Assigned as a Senior Managing Director in charge of ADAS Tech. Strategy, ADAS Business and Tech. Development Div., and Information & Safety Systems Business Group
2013  Assigned as a Senior Managing Director
2011  Assigned as a Managing Director in charge of Info Safety System Business group 
2010  Assigned as a Managing Director in charge of Powertrain Control Systems Business Unit and Engine Components Business Unit
2006  Assigned as a Managing Director in charge of Quality Management Div. and Safety & Environment Promotion Div.
1989  Assigned as a researcher in DENSO Technical Center USA
1979  Joined NIPPONDENSO (Renamed "DENSO" in 1996) and assigned Product Engineering Div. as an Engineer
1979  Graduated Industrial analysis Dept. of Chemistry, Faculty of Engineering, The University of Tokyo
Spotlight on DENSO Corporation
DENSO CORPORATION, headquartered in Kariya, Aichi prefecture, Japan, is a leading global automotive supplier of advanced technology, systems and components in the areas of thermal, powertrain ,electrification, electronics and mobility system. Its customers include all the world's major carmakers. Worldwide, the company has more than 200 subsidiaries and affiliates in 37 countries and regions (including Japan) and employs nearly 170,000 people. Consolidated global sales for the fiscal year ending March 31, 2017, totaled US$48.1 billion.
A consistently high level of R&D investment has been central to creating DENSO's renowned technological expertise in numerous product categories. DENSO annually invests approximately 9 percent of its consolidated sales revenue for research and development. This drives technological innovation which, in turn, generates the next cycle of products.
DENSO's fundamental R&D structure is built on a number of organizations in Japan - the DENSO Research Laboratories, Corporate R&D Department, Production Engineering R&D Department, SOKEN, INC., and DENSO IT Laboratory. Each of DENSO's five key business groups also has independent R&D sections.
Recently, DENSO developed Global Safety Package that consists of a new vision sensor and millimeter-wave radar with affordable prices targeting at improving overall vehicle safety with the capability to recognize bicyclists and pedestrians at night. DENSO is committed to realize a safe & secure automotive society free from traffic accidents for all people around the world.