Dr Jun Li
Vice Chief Engineer of China FAW Group & President of FAW R&D Center
Doctor Jun Li, a graduate of Jilin University of Technology in 1989, majoring in internal combustion engine, with degree of doctor of engineering, now holding the post of vice chief engineer of China FAW Group Corporation and president of FAW R&D Center, he is also a senior research engineer.
Doctor Jun Li is a part-time professor of many well-known domestic universities such as Jilin University, Shanghai Jiaotong University, and also a tutor of FAW post-doctoral station. He is an expert-group member of the Energy Conservation and New Energy Vehicle Program of the National 863 (High-Tech) Program under the Ministry of Science and Technology, etc.
Doctor Jun Li is now holding many titles of domestic automobile industry. He is standing director of SAE-China, member of evaluation committee of National Science and Technology Awards, etc. In 2009, Doctor Jun Li was elected president of the International Federation of Automotive Engineering Societies (FISITA) for the term from 2012 through 2014. Dr.Li is also an academician of Chinese Academy of Engineering since 2013.
Doctor Jun Li has been working on the front line of automotive powertrain design and innovation for twenty eight years with abundant achievements. He has been in charge of 21 key scientific research projects and new product developments for FAW Group, Jilin Province, the Ministry of Machine as well as the National 863 (High-Tech) Program, and has profound accomplishments in automotive engine design and development, and he and his team have developed dozens of engines and electrically-controlled systems, which filled the blanks in China. He was awarded many honorable awards, including the first and the second prize once respectively of the National Science and Technology Progress Award, the first prize of Science and Technology Progress of the Chinese automotive industry (once), the first prize of Science and Technology Progress of Jilin Province (twice); he published and guided over 90 master's thesis, two professional literatures and has sixteen patents.
Spotlight on China FAW Group Corporation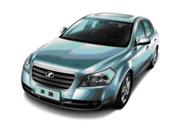 FAW Group is a global leader in the vehicle manufacturing industry with a 50-year history of innovation. Founded in 1953, FAW employs 133,000 people around the world and sells products in over 70 countries. FAW is a diversified maker of quality light, medium, and heavy-duty trucks, automobiles, municipal buses and luxury tourist coaches, custom bus chassis, and mini-vehicles with total sales in excess of 7 million vehicles worldwide. FAW maintains the lead market position within China while continuing to expand into new international markets, executing a carefully planned strategy to build a comprehensive global organization.
China FAW Group Corporation, commonly referred to as FAW due to its original name of First Automotive Works, broke ground for its first factory on July 15, 1953. Since then, FAW has been at the forefront of promoting China's automotive industry. Although FAW began life solely as a commercial truck producer, it later expanded into the light truck and car sector. In 1991, working in partnership with Volkswagen AG, FAW constructed a new state-of-the-art automobile factory with an annual production capacity in excess of 150,000 units. In 2002, Tianjin Automobile Industry (Group) Corporation was merged into FAW Group Corporation, and began joint venture production with Toyota Motor Corporation. At present, FAW's current production strategies put a heavier emphasis on the production of cars while maintaining our dominant position in the commercial truck industry.
FAW has 27 wholly owned subsidiaries and controlling interest in 20 partially owned subsidiaries. Among these are FAW Jiefang Truck Co. Ltd. and Fawer Automobile Parts Co. Ltd., which are wholly owned subsidiaries; FAW Car Co. Ltd., Tianjin FAW Xiali Automobile Co. Ltd., and Changchun FAW Sihuan Automobile Co. Ltd., whose shares are traded on the stock exchange, and FAW-Volkswagen Automobile Co. Ltd. and Tianjin FAW Toyota Motor Co. Ltd., both of which are Sino-foreign joint ventures.
FAW's production bases are located in northeast China's Jilin and Heilongjiang provinces, east China's Shandong province and Tianjin municipality, south China's Hainan province, and southwest China's Sichuan and Yunnan provinces.
FAW's state-of-the-art government-certified engineering development and test center, China's largest and most extensive automotive R&D facility, is the country's leader in automobile and commercial vehicle research. It stands alone in China in possessing both cold and semi-tropical weather vehicle testing facilities. The company's total assets are valued at 109.85 billion Yuan (US $14.27 billion).