APPLY FOR THE TRAVEL BURSARY     ACCESS THE INTERNATIONAL UNIVERSITY GUIDE
Cameron Boyle is a final year Mechanical Engineering undergraduate from the Heriot-Watt University, United Kingdom. He used his Travel Bursary to support his participation in FISITA Corporate Member Adient's Student Internship programme, July - August 2018.
My internship in Slovakia not only allowed me to gain an appreciation for how mechanical engineers operate in a commercial environment but make some invaluable international contacts and friends for life. I am extremely grateful – if it wasn't for FISITA I would not have been able to be a part of such a great opportunity.
Philipp Jauernig completed his master's in Industrial Engineering and Management at FAU Nuremberg-Erlangen, Germany, last year. Before graduating, he was awarded a FISITA Travel Bursary to support his placement at Mercedes Benz USA LLC, US.
I'm so glad that I have received the FISITA Travel Bursary, which drastically reduced the weight of the financial burden and allowed me to focus on taking care of those important things, without taking an additional loan. Without the Bursary, I honestly probably wouldn't have been able to realise my dream of working in the US.
___________________________________________________________________
Andreas Kuffner is a final year Supply Chain Manage (Focus on Automotive) student at OTH Regensburg, Bayern, Germany and FISITA Travel Bursary recipient for his placement at Mitsubishi FUSO Trucks & Bus Corp. in Tokyo, Japan.
Thanks to the Travel Bursary, I was able to learn about new engineering solutions as well as the culture in Japan. This internship abroad was an amazing and valuable experience for me and I wanted to thank FISITA once again for their support.
___________________________________________________________________
Florian Morgner is a final year MSc Industrial Engineering and Management student at the TU Bergakademie, Germany. He used his Travel Bursary to support his placement at BMW Plant Spartanburg, South Carolina, United States.
During my internship at BMW Plant Spartanburg's department of the Logistics Planning/Site Logistics, I acquired a broad cultural insight into American culture and a further profound experience in automotive logistics. My American Dream wouldn't have been possible without the financial support of the FISITA Travel Bursar as the highest costs were incurred during the preparation phase before travelling abroad.
___________________________________________________________________
Long Phi Tran is a final year MSc Automotive and Combustion Engine Technology student at the Technical University of Munich, Germany. He used his Travel Bursary to support his placement at TUMCREATE, Singapore.
The FISITA Travel Bursary helped me (particularly at the beginning), because, as a student, it is not easy to cover the large costs such as flight tickets, insurance, visa and the deposit for your accommodation. FISITA's large international network is another great member benefit.
___________________________________________________________________
Arpita Saldana is in her final year of her Bachelor of Engineering (Honours) Mechanical at the University of Adelaide, Australia. Arpita was awarded a FISITA Travel Bursary in to support her placement Daimler Trucks Asia, Japan.

The travel bursary enriched my experience of working in another country. It made it easier to sign up for new experiences without worrying about the cost. It supplemented my income and helped with accommodation and travel – which were the major costs during my stay. 
___________________________________________________________________
Hannah Waters is in her fourth year of Mechanical Engineering and Italian at the University of Rhode Island, United States. Hannah was awarded a FISITA Travel Bursary in June of 2018 to support her placement ZF Padova, Italy.
During my placement at ZF Padova in Arco, Italy, I corresponded with clients from all over the world helping them place orders, advised availability on parts, and helped answer any questions they might have had. I also helped coworkers with their tasks and had to reach out to other sections of the company for help if a customer's inquiry was beyond the scope of my department.
___________________________________________________________________
Ahmed Talbi is in his final year of Electrical and Computer Engineering: Automation and Robotics at the Technical University of Munich, Germany. Ahmed was awarded a FISITA Travel Bursary in 2018 to support his placement Bosch Japan.
FISITA helped me concentrate more on what matters without feeling the constant stress a lack of money would generally cause. Besides enjoying travelling around the country, I also had the chance to attend networking events thus allowing me to enhance my portfolio. FISITA has enabled me to live this experience to the fullest.
___________________________________________________________________
Santiago Martinez is in his final year of his master's in Mechanical and Aeronautical Engineering at the Technological Institute of Aeronautics (ITA) in Sao Paulo, Brazil. Santiago was awarded a FISITA Travel Bursary to support his placement at Istituto Motori (IM) in Naples, Italy, between May - August 2018.
In this research stage, a four-stroke direct injection spark ignition engine with optical access was used. With a large quantity of measuring instruments installed in the engine, it is possible to carry out traditional thermodynamic studies and correlate it with real-time images of combustion. For this project, various liquid fuels (traditional and alternatives) were studied, focusing on  the fundamental study of combustion when the injection strategy is changed.
___________________________________________________________________
In an exclusive interview, we spoke to Friederike Philipsenburg, Vehicle Architecture Engineer at Ford Motor Company, a FISITA Corporate Member.
Tell us about your current role at Ford, what are you focusing on?
I started my career with Ford a year ago as a Vehicle Architecture Engineer, responsible for the driver´s visibility and new technologies regarding vision on B-cars and Commercial Vehicles. Today I am working in Innovation Management, where I am investigating new advanced vehicle concepts.
Did you always want to be an automotive engineer/what inspired you?
Ever since I was a little girl, I loved cars and I was sure that one day I would work in the field of automotive engineering. As a young girl, I had the chance to attend several family days at the Ford Product Development Center and I was offered a wider understanding of the automotive industry during the so-called Girls Days, which I loved participating in. The possibility to create, shape and define future vehicles is the most inspiring motivation I could dream of. Being able to work in a global team in different work fields makes your everyday life exciting and interesting. Nowadays young people have a great chance to develop as an automotive engineer - I highly recommend taking this path!
In 3 words how do you see the current automotive engineering industry? 
Exciting: there are a lot of major changes in the automotive industry like electrification, autonomous driving and vehicle connectivity.
Challenging: these major changes result in an increased number of variants and therefore in a growing engineering effort, which must be handled by highly-skilled engineers - male and female!
Motivating: the mobility of the future will be more flexible and more individual. We are sure that mobility of the future must focus strongly on the customer's/user´s needs. Working on these themes is inspiring and encouraging.
Read the full interview with Friederike here.
___________________________________________________________________
David Silverstein is in his fourth year of Mechanical Engineering at the University of Rhode Island, United States. David was awarded a FISITA Travel Bursary in June of 2018 to support his placement at Federal-Mogul in France.
Overall, it was a wonderful experience and I want to take this opportunity to once again express my gratitude to FISITA for their support and encouragement. I hope that they will be kind enough to continue supporting engineering students across the globe in their efforts to gain a global perspective on engineering.
Read David's full report here.
_____________________________________________________
Tips from leading industry figures
Chris Mason, CEO, FISITA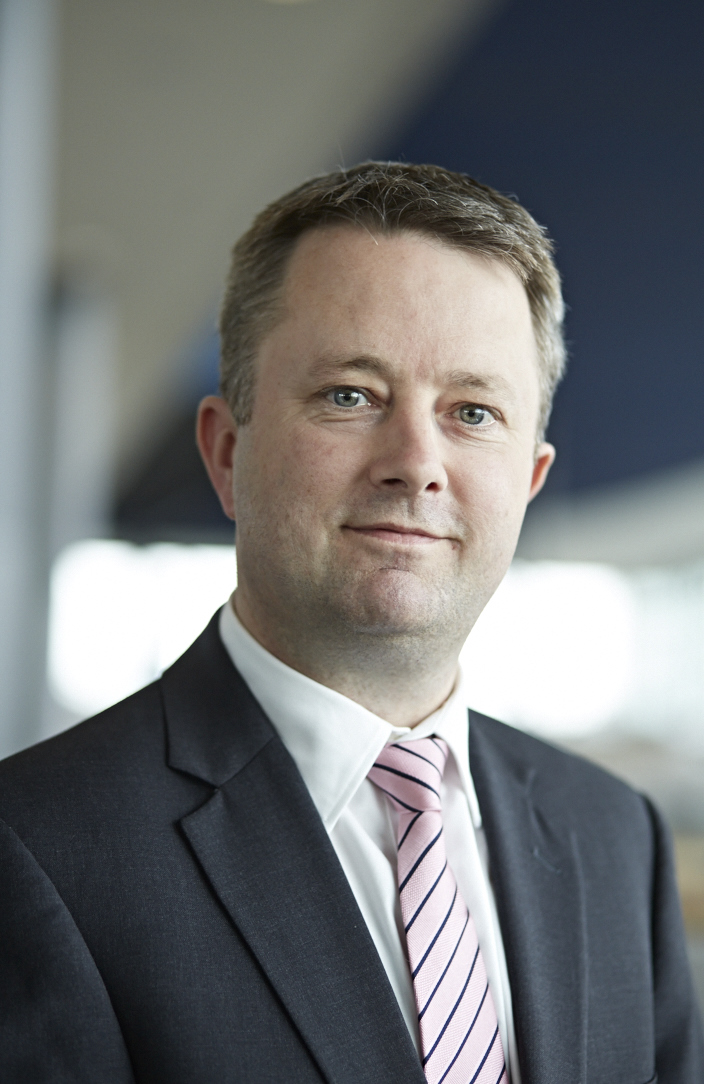 If you're lucky enough to be considering your career options and you're looking at the automotive sector, I'd highly recommend taking a closer look. The automotive sector is undergoing a transformation more exciting than its original inception as it becomes the mobility sector of tomorrow. Your skills could contribute to this evolution, in the same way, that Henry Ford's did all those years ago. As technologies collide within this exciting space, you could become an innovation leader in any number of areas as cars become autonomous, connected platforms supporting the personal mobility of your generation and beyond. Here at FISITA, we ask one question of you 'where will you take us next?'
Dan Nicholson, VP  Global Propulsion Systems, General Motors / FISITA President 2016-2018
The automotive industry offers some of the most dynamic and challenging careers and this is also one of the most competitive. To be successful my quick advice is to not look for shortcuts but instead, do the hard work. This alone will help set you apart from the many who try to get there the "easy way", and it will show. In addition, aggressively build your network. Interconnectivity is everywhere and it certainly goes together with careers and making your personal brand known so that you are at the top of the list to be considered for opportunities.  Lastly,  go for the opportunities when they present themselves. When it comes to being hired, your extracurricular activities on your resume stand a good chance of giving you the edge over your competitor. Stay positive and good luck!
Paul Mascarenas, OBE, FISITA President 2014-2016
Since the pioneering days of our industry, there's probably never been a more exciting time to be an automotive engineer.  There's so much happening; from sustainability to advanced safety systems, autonomy, and next-generation mobility, engineers of all disciplines have the opportunity to contribute in a way that will have a significant impact on society and be personally rewarding.  FISITA offers a number of programmes to help students and young engineers get started in automotive engineering, so come and get involved and good luck in your future career!
Prof. Adrian Clenci, President SIAR, Romania / Director of the Department Automobiles and Transport University of Pitesti, Romania
Automotive Engineering is a wonderful profession. It is thought-provoking, very challenging, dynamic and complex. Its result is mobility which is the ultimate expression of freedom and I don't think we can find something else more dear to us than freedom. Now, I believe that Automotive Engineering is at a turning point. Multi- and inter-disciplinary skills are needed in order to cope with the challenges of this profession. Students, you are expected to solve the future problems of the industry/society. So, get involved! Do not just wait for things to happen, be part of the change we need in the world. Sustainable mobility should not be just a slogan/line. As a professor, I expect my students to be self-aware, dynamic, open-minded, autonomous - in other words, to know what their role is and to take action. I urge my students to dream, think, explore, plan and work towards achieving their ideals. In the end, all that counts is what we really did with our life. So, make it count.
Dr. Luděk Hynčík, FISITA VP Education 2016-2018 / Director, New Technologies - Research Centre / Associate Professor, Faculty of Applied Sciences, University of West Bohemia, Czech Republic 
Working at a university research centre in relation to the automotive industry allows me to gain excellent experience from contacts with the automotive industry. This motivates me to open new challenges and joint projects in the automotive field. The automotive field is not just about cars, it is also the driver and passengers as well as the areas of biomechanics and safety, which makes the research life highly multidisciplinary and exciting.
Dr. Karl Siebertz, Head of External Alliances, Europe, Ford Research & Advanced Engineering 
Starting a new job is the result of a decision process, which goes in two directions. The company selects the candidate, but also the candidate selects the company. Now they need to get along.  
1. Motivation
Do I like this job? (task, people, environment)
Can I be the person, that I want to be?
Is there enough room to move, when I develop new skills and interests
2. Demand
What is the long-term demand for this type of work?
Does it pay for the rent?
3. Qualification
Do the job requirements fit my education?
Do I as a person fulfill the requirements of the job? (mentally, physically, work-life balance)
When the three aspects come together in the right way, there is a high chance of a good life in business. After being 22 years in the same company, I can retrospectively say, that it has been the right decision for me."